6th Generation Core Processors from Intel - The Latest
Karen Regis
Mobile Product Marketing Manager
Intel Corporation

Back in September Intel Corporation announced the latest in its processor line, the 6th Generation Intel i3, i5 and i7 processors formerly known at Skylake.
We talked with Karen Regis, mobile product marketing manager at Intel to share info on why this latest technology should have consumers looking to upgrade or purchase new systems with the 6th Generation Intel Core Processor.
We also wanted to find out why those running Microsoft Windows 10 could benefit from the instruction set in this new processor line. We find out also how Intel can help manufacturers deliver slimmer and smaller form factors with the 6th Generation Core processors from Intel as well as extend battery life from the previous processor line.
The TechtalkRadio office PC was built in 2009 using the i7 960, we've been happy with the performance however systems that are running from about 5 years would see dramatic benefits in performance with this new architecture.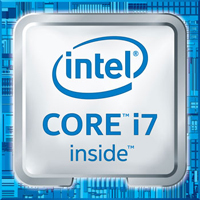 If you have been wanting to upgrade, a point to remember is the technology would call for a new 1151 enabled motherboard, DDR4 Memory and of course the 6th generation Intel Core processor. Also important for those upgrading to know the differences in processor numbering. The K designation, unlocked, in your processor will enable overclocking which can push the edge of your systems performance. Those technically inclined will see this benefiting high end graphics, gaming and other processor intensive applications.
We speak with Karen Regis about some of these benefits and why taking a look at the 6th Generation Intel Core processor can benefit users in both mobile and desktop systems. Tune in for our discussion with Karen Regis

For More Information
Visit the 6th Generation Intel Core Blog
https://blogs.intel.com/technology/2015/09/our-best-processor-ever/

Follow Intel on Twitter
http://twitter.com/intel