TechtalkRadio Affiliates
Since 1996, the TechtalkRadio show has served the listening public with a fun and focused look at Consumers Electronics and Computing. Since its beginings the Radio Show has covered stations in Palm Springs and the Tucson Radio Market as well as West Virginia. Our Affiliates have included KGVY AM/FM, KPSI-AM, KNWZ-AM/FM, KTKT-AM, KJLL-AM, KNST-AM, WLMN-FM For the Broadcast Radio side of things.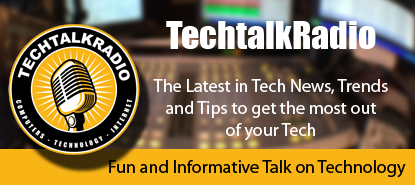 We are currently available for syndication and are actively seeking new broadcast partners for Radio and Content partners for Broadcast Television and Radio. We can provide sponsorable content on a daily and weekly basis. We would love to provide our Marketing Kit to your station to present TechtalkRadio to your radio audience delivered weekly. We can also work with your local businesses in the market through your Account Executives to deliver targeted sponsorships of the Show and produce Radio Spots. Yes, We will voice those spots for you!
Please contact us right away so we can get set up to deliver a fun show that deals with Consumer Electronics and Technology for your Audience.
Thanks for stopping by!
The TechtalkRadio Crew!