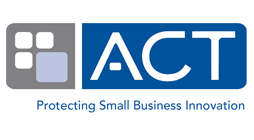 New Features in Hardware and OS make the new iPhone an i-Catcher!
I talked with Morgan Reed Associate Director of the Association for Competitive Technology this afternoon about the Official Announcement/Unvieling of the new iPhone 5 from Apple. Today's product launch shared some excitement with features such as a new camera design, larger screen as well as a thinner overall footprint. New connections however may see some issues for consumers hoping to port older base type units to the new iPhone 5, will this be enough to give the consumers second thought?
We also talked about the battle between Microsoft's new Windows Phone from Nokia as well as where the Google Android platform places and how this will position Apple in the ongoing market dominince war. Doe's the iPod Touch announced today still have a place in the market and why Digital Cameras may finally be on the way out.
Morgan Reed talks with Andy Taylor of TechtalkRadio about the announcement today. Morgan has authored and contributed to several white papers dealing with applications development and government, including "A Crash Course on Open Source" and "A Software Developer's Guide to the DMCA." He was part of the developer team for the Linux Router Project (LEAF), and remains an active Apple and iOS licensed developer.