Author JA Hitchcock shares info on her new Book Cyberbullying and The Wild Wild Web: What Everyone Needs To Know
J.A. Hitchock
Author
The last time we had J.A. Hitchock on the show we focused on the authors book True Crime Online. The book focused on the rising trend in Scams and how many unsuspecting consumers found themselves victims to scam. We listened in a J.A. shared case stories of criminals that played on emotions to rob bank accounts, retirement and property. While many of us had heard of these crimes, some had not been privy to the outcomes of cases, some which involved murder and stalking. While True Crime Online shared stories it also helped educate readers on why the internet and social media is an area where caution should not be thrown to the wind. The Book was a follow up to a still resourceful book Net Crimes and Misdemeanors: Outmaneuvering Web Spammers, Stalkers, And Con Artist.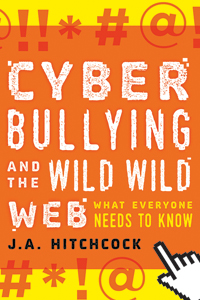 J.A. Hitchcock's latest book is a lesson for all on the rise on Cyberbullying. Cyberbullying The Wild Wild Web: What everyone needs to know outlines the indications your child may be a victim of this type of bullying. While some of us may have had to deal with bullying growing up, the Cyberbully is usually relentless with attacks on Social Media, Texting and of course Web Blogs. The Bullying doesn't stop when the child or teen arrives home after a day at school. We have certainly become aware of Cyber Stalking however some parents, guardians and educators are not understanding of the bullying that can take place on social media sites. As J.A. Hitchcock points out during our discussion on TechtalkRadio, Cyber Stalking is Cyberbullying.
The Author will share with us some of the signs to look for and steps that can be taken to help end the chain of the Cyberbully. Parents and educators can also look for signs of the bully and how they can be approached to also make changes. Having an open communication with your children is also very important with any discussion of online activity to allow children and teens to speak freely of issues without fear of the Tech, Smart Phones, Tablets, Online Access taken away. It's a new day and age and J.A. Hitchcock's Cyberbullying and the Wild Wild Web: What Everyone Needs to Know is a must read for the parent trying to make the decision of when to allow Online Access or how to monitor the activity to help keep not only your child safe and healthy but their future reputation and the safety of the family.
Watch the Video or Listen in for our discussion with J.A. Hitchcock about the book published by Rowman and Littlefield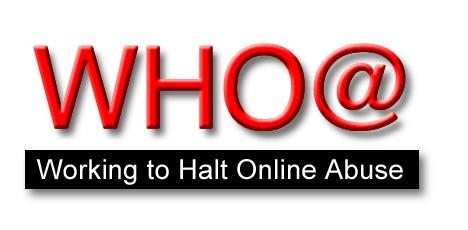 For More Information
Visit the WHOA.Org Site
http://www.haltabuse.org