Tucson Event TenWest Plans to Bring Arts, Culture and Entrepreneurship together
Justin Williams
CEO & Founder
StartUp Tucson
For years we have heard of the SouthXSouthwest festival in Austin as an event which has brought a collision of Movies, Music, Business and development to Austin Texas. The concept for the festival is to ignite growth in all of the different factors in our lives. TenWest for the Tucson Area in Southern Arizona is entering into its second event which has grown since it beginnings.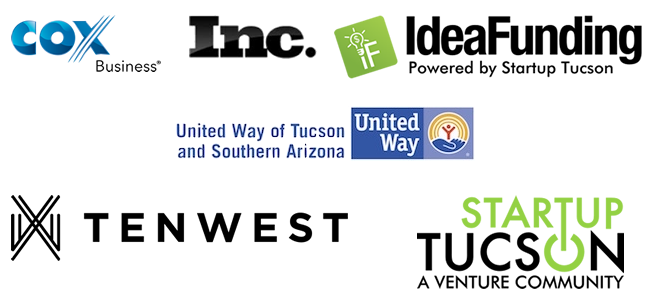 With sponsorships from Cox Business and Arizona Commerce Authority, the TenWest Festival will include panels, talks, performances, mixers, and workshops during the week long festival to help shape the future of "The Ole Pueblo" into the Next Tucson. As other Cities and states strive for talent of all types to make home, this is a great way to attract the already in place future talent from the University of Arizona. TenWest is also promising to not just be focused on the business side of Tucson but also the Arts with joint ventures with the Tucson Film Festival and a music festival titled "dusk."
Slick has been talking for sometime about the CoLab idea of collaboration and networking with other like minds as ways to build business. We talked with Justin Williams about his organization StartUp Tucson and how the collision of minds has created some great ideas for emerging companies. The festival will also feature a Pitch Contest with a "purse" of $25,000 available to the best pitch out of 8 companies chosen to take the stage with Inc Magazine and Cox Business.While the TechtalkRadio show is heard in areas beyond Tucson, the event can open the eyes for those looking to invest from outside the southern arizona area and find why the Talent at the University of Arizona is available and why having those students make Tucson a great home to grow and build a business and idea.

For those looking to build on an idea, the idea of renting a desk rather then an entire office can help collaborate and incubate ideas can be a great resourse for those looking for the benefits of a CoLab and while we would love to invite businesses to Tucson, CoLabs can be found in your cities for those outside of Tucson. For more information about purchasing Passes for the TenWest Event, the link http://www.tenwest.com or for an application to get in the pitch event http://www.coxblue.com/getstartedtucson
StartUp Tucson brings the 2nd Annual TenWest Festival October 21st-28th Sponsored by Cox Business and Arizona Commerce Authority along with sponsors from Finley Distributing, Tango Commercial Real Estate, BFC Beach Fleischman, McGuire Center for Entrepreneurship, Rusing Lopez and Lizardi, Arts Foundation for Tucson and Southern Arizona, Hecker PLLC, James E Rogers College of Law - Media Sponsors Include BizTucson, Edible Baja Arizona, Tucson Weekly, Clear Channel Outdoor, Arizona Daily Star, Zocalo Magazine, BBB

For More Information
Visit the TenWest Website
http://www.tenwest.com