The New Logi Circle featured at TechtalkRadio

Vince Borel
Business Manager
Consumer Video
Logi Circle Logitech
Back in September of 2015, Logitech announced the Logi Circle Home Connection Camera. Stripping away the Tech branding from Logitech and simply referring to the product as the Logi Circle, this was the second product instroduced under the new "Logi" brand,.
We spoke with Vincent Borel, Business Manager of Consumer Video at Logitech on the new Logi Circle camera and why this is a great device for capturing events which take place in the home. After reading many reviews of the Logi Circle it seemed to us at TechtalkRadio that many reviewers were looking at this camera to be a Home Security device where instead as Logitech's Vincent Borel confirmed to us, the Logi Circle is more for capturing the moments within a room or around the house along with security monitoring.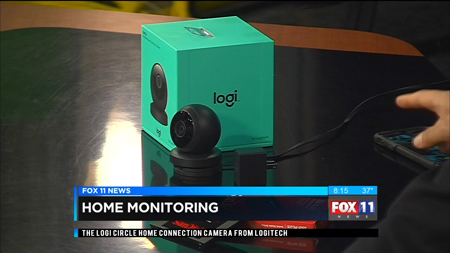 The Logi Circle certainly has benefits which can be offered in its small round camera design, similar to the companies early Logitech Quickcams, these benefits can range from use as a Nanny Cam to keeping eye on the pets and of course making sure everything is ok at home. The Logi Circle does more than just serve as a watchfull eye, it becomes a great way to capture events that can happen in the home. Much of this can be possible with thew Logi Circle's portable features which allow it to be relocated easily from room to room. The Logi Circle can be setup in a section of the room to capture spending time with the kids, a party, relatives visiting, holiday mornings and even an outdoor barbeque with friends and family. While this type of activity could be captured with a Cell Phone/Smart Phone, the Logi Circle and its wide area of vision take away the responsibility of having to hold a cell phone or tablet. The Logi Circle can be used to capture the event and then be relocated back to its charging ring and resume the monitoring.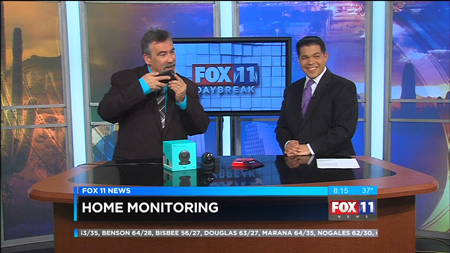 In our discussion we have discovered that the Logi Circle will continue to evolve with upgradable capabilities that could include full 1080p recording, currently the camera records at 720p which is fine for just about most situations hoewever for those wanting more - The Logi Circle Camera is capable of higher. We may also see a web interface in the future for the Logi Circle, Currently monitoring and capture is done with a Free Downloadable Android or iOS application from Logi.
During our discussion with Vince Borel we learn some of the features of the Logi Circle and many options available to the users including building on the Logi Circle with the addition of more cameras. Learn more about the Logi Circle with this segment from TechtalkRadio and find out more at this web link at Logitech.com

For More Information
Visit Logitech
http://www.logitech.com

Follow Logitech on Twitter
http://twitter.com/logitech