Slick fits the Kingston HyperX Cloud Revolver over his descriminating ears for TechtalkRadio
Our friends over at HyperX, a division of Kingston Technology Company, sent us over their new Cloud Revolver Headset a few days before it was officially available. At first sight, I am very impressed at how customizable the entire headset is. As well as its technical quality, I found it's more that just a great headset for gaming...
The headphones have 50 mm drivers which I expected to deliver great, deep bass and low end. So, being a fan of music productions and arrangements, I listened to some songs I own where I thought I would be able grade the audio quality of the headphones with. What surprised me is how clean an acoustic guitar, and drum kit, is when I listened to "Wish You Were Here" from Pink Floyd (320 kbps MP3). During the song "The Lady In My Life" from Michael Jackson, I was able to enjoy the clearness of the production. On Donald Fagen's "Tomorrow's Girls", I can hear distinctions in each of the performances of the backing singers . At the beginning of "Trans-Island Skyway"...I detected, and almost could feel...the reverberation of the reed in one of the saxophones. (The snap of the snare was almost a bit too crisp: it was as if the drum was next to my head.) Hearing Walter Becker play bass on "Snowbound" had me feeling as if I was standing next to his amplifier. I want to use these headphones in studios when I am producing (music, commercials, etcetera). And, so I can say I warned everyone, when I have these headphones on...I won't want to take them off: I'll be busy immersed in the music.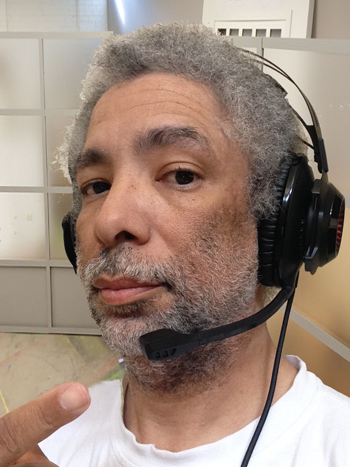 When I first saw it, I wondered if the cord from the headphones to the 3.5mm 4-pole plug could be considered too short...it's about three feet long. After using it I realized its length is fine for when I'm using the headphones with portable music players (and phones).
The detachable noise cancelling microphone connects to the left side of the headset. When I use it...I think I sound like pilot. That's probably because midrange and bass frequencies are diminished heavily, especially for sounds that are to be coming from angles not directly in front of the primary microphone. If you are in a room, with a lot of other people or gamers, and there are loud sounds, this technology should help for you to be heard and understood.
The connections of the 3.5mm 4-pole plug can be use with portable devices (phones, Chromebooks, etcetera)...and, Playstation and Xbox controllers.
A six foot long extension cord is included. The connector the headset plugs into has a volume control, mute switch, and clothing hook at its end. The opposite end of the cord splits into two cords for use with standard computers: one 3.5mm 3-pole plug for the headphones, and the other 3.5mm 3-pole plug is for the microphone.
If you use their service, this headset is certified by TeamSpeak. Meaning: in tests done by Teamspeak...there were no echoes, background noises, or voice distortions. For More information on the HyperX Cloud Revolver headset, take a look at the HyperXGaming Website!
--Slick