Prodrenalin V2+
Robert DeMoulin
Managing Director - proDAD Software
It's an absolute fact that Drone and Action Camera technology has accelerated over the years to give viewers of the action footage better quality output. In the past, users would have to deal with shaky footage from either drone shake or action camera shake and while some manufacturers and third party editing software could work to reduce what sometimes could end up unusable, the number of users for drones and action cameras continued to grow.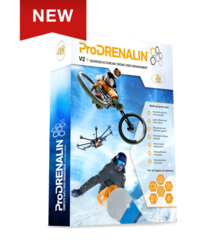 proDAD Software had some great reviews with the introduction of the Prodrenalin Software utilizing the Mercali Engine to smooth footage, which we took a look at last year. Before we had attempted Prodrenlin, We had looked to handle some smoothing using a high end video product softwares stabilizing tool. We found in using that products smoothing, the warping that would occur to make the smooth image would really bring attention to what little shake still existed, thats what we tried to avoid. Prodrenalin with the Mercali took care of the smoothing without the warping. Another great feature was removing the Fish Eye Warp that can occue with some action cameras. A Buddy of mine had some footage he shot for a TV Pilot and had told me the one issue he had with the footage he had captured was the Fish Eye Warp.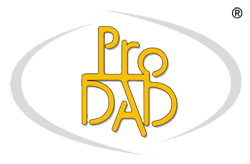 The latest version of the Prodrenalin V2 Plus takes this process to even faster processing, better smoothing and even removing a major portion of the CMOS Vibration that can occur. I can't think of any better demonstration of the newest software with the Mercali V4 SAL Stabilizer Engine then the 747-200 with the action camera strapped to the gear. If you thought maybe your drone footage a bit rough, you can only imagine the vibration and warping that would be in the original footage! Prodrenalin V2 Plus does an amazing job on this intense demonstration
Prodrenalin V2+ can be used with specific profiles for working with each action camera or drone. Users will also be able to put together scenes with the Prodenalin V2 Plus software for cleaning up and sharing on Social Media. There is a great deal of features to use with the Prodrenalin V2+ Software which also comes with a great deal of support from other users and the companies extensive videos on YouTube. For More information, Listen in to our Interview with Managing Director Robert DeMoulin of proDAD and while you are listening install the demo program to get a feel of the power of Prodrenalin V2 Plus!

For More Information
Visit the Prodrenalin Website
http://www.prodrenalin.com
Follow Prodrenalin on Facebook
https://www.facebook.com/ProDrenalinOptimizer/